Contact us & follow our progress...



Online shopping coming someday hopefully.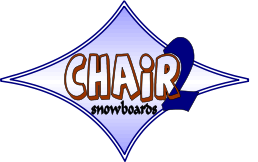 From the steeps to the groomers, this board is at home all over the mountain and serves as our daily rider on most days. We set the stance back 3cm on this design to give some extra tip for initiating the turns but still leaving enough tail for when you find yourself backwards down the slope.
For when you feel like riding both directions and want consistency on tip and tail, this deck rides just as good forward as it does fakie. Made for the inbounds runs but works pretty well out in the deeper stuff too, this is a good choice for a resort board for those that spend more time in the park and pipe than on the bumps.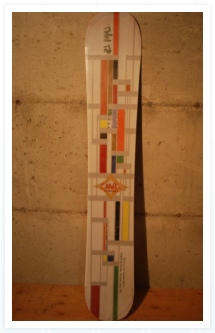 Especially made for the ever changing conditions of the Cascade powder, this deck has a big fat tip and a skinny tail to keep your tip up through the fluff (or sometimes concrete). A setback profile and stance help even more to keep you from tip diving and make for a fun ride on the groomers where it sometimes feels more like a surfboard than a snowboard while your carving lines.
We took the success of the All Mountain and cut it down the center. Fully wrapped steel edges and carbon set down each slice make this a great splitboard that rides just as god going up the hill as it does down.
A recent design still under testing, this is a very fast carving machine if you can manage to hang on.
At Chair2, we design and build all of our boards from start to finish one at a time so every aspect can be adjusted along the way. We are constantly coming up with new designs and have put a process in place that let's us quickly and easily get a design from paper to reality with very little setup time. This is a great way for us to get several boards a month built so we can continue to test different shapes, glass weights, carbon accents and core construction styles until we find a blend that fit the design. And we learn a lot about the different materials along the way.
Currently we are not selling any boards because we are still working up the final build recipes on a couple designs and we need to work out a few legal aspects before we are comfortable putting them out there. In the future we hope to make boards available off the rack if you see one you like, semi-custom by tweaking an existing design or a full custom. We will update the web site and send out an email alert once we get a little closer to making sales a reality.
Off the rack, tweaking a current design or full custom start to finish.
Some examples of customizations that can be made to a deck...
Flex, rebound and edge control can be easily adjusted when making a board. Here's some examples.
Core construction: Changes to the wood types used, where you use it how much you plane the core can change how the board reacts dramatically.

Fiberglass selection: By changing the glass weights, you can determine the stiffness of the deck.

Carbon fiber: Adding strips of carbon fiber in just the right places makes the board want to spring back when you load up those areas.